Pardon the documentation
Film

Project mapping
Isadora
Film camera stuff

With
Riya Agarwal
Douglas Goldstein
Ahmed El Shaer


May 2021

---
---
Voyuer
---
Deconstructing the linear edit in cinema - dismantling the privilege of spectacle, giving the user the agency to pick/switch between narratives. Hoping it would give them a unique play-through with every pass.

We're using a framework where the same script unfolds in three different scenes - giving it new meaning based on the tone, delivery, and context.



Re-contextualising the opening scene of Tarkovsky's Mirror (1975).
---
The Experience
---

An interactive cinema experiment exploring privacy and voyeurism. A video sculpture where the viewer would be by a window where they can spy on their neighbours and see what people do when they think no one is watching.




Three different scenes unfolds at the same time in different windows. The viewers stand switching attention as they please. The scripts are synced, only the context changes with their attention.
---
Scene 1: Burglary
---
Two men are robbing an elderly woman's house. She has a lot of jewellery. They role play with the jewellery and her clothes while doing the job.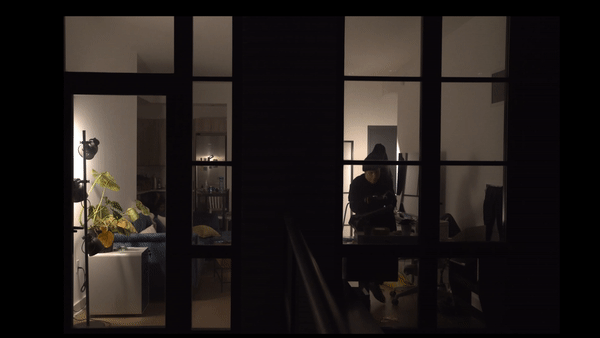 ---
Scene 2: Post-coital
---
Two women have just had sex and the older woman starts noticing that her younger lover's hair has started to grey.
---
Scene 3: Before a date
---
A middle-aged man's inner monologue while smoking a cigarette in front of a window getting nervous about going on a date after such a long time.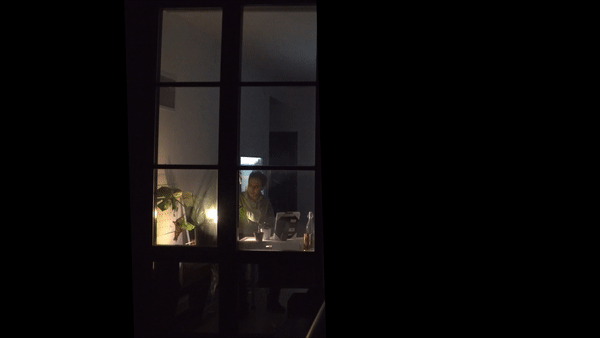 (1975) The Mirror by Andrei Tarkovsky - recreated scripts ︎︎︎


---
rajshree saraf, May 2022